Paper Tray Square shape White 13x13cm (1.000 Units)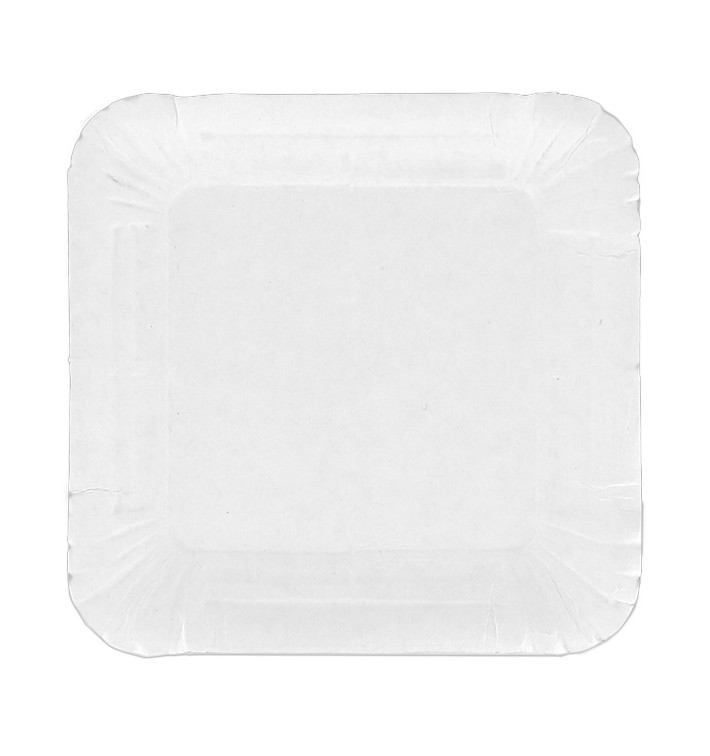  
1.000 Units
€111.80
-4%
€107.31
0,107€/Ud
€111.80
-4%
€107.31

(tax incl.)
0,107€/Ud
---
Recyclable
Paper Tray Square shape White 13x13cm.
Ecological: Compostable, biodegradable and recyclable.
Versatile: Suitable for hot and cold food.
100% plastic-free. Made of laminated paper.
Resistant to sauces thanks to its water-based coating.
Suitable for food contact.
See more
---
Cardboard trays: perfect for serving and presenting food
Who hasn't ever gone to their favourite bakery to buy cakes for a celebration? A classic. With these disposable cardboard trays you will win over any customer not only because of how good your preparations are, but also because of the fantastic presentation they will have.
Their advantages make them the ideal complement not only for patisseries, but also for serving appetizers, canapés, tapas or sweets at any event or catering event. We are sure you will be surprised.
The perfect alternative to plastic: made of cardboard, with fibres from forests certified for the responsible management of their resources, so by buying them you are avoiding deforestation and taking care of the environment.
Use and dispose: cardboard trays are, without a doubt, the perfect disposable option. As they are single-use, they save you both time and money. After using them, you only have to dispose of them in the corresponding container for recycling and that's it.
They guarantee safety and elegance in equal parts: serve and present your food with the certainty that they will not bend, and with hardly any weight. In addition, at Monouso we have a wide variety of cardboard trays, perfect for all kinds of occasions, with different finishes that allow them to support all kinds of preparations that you present on them in a very economical way.
They helpyou to optimise your storage space: these trays are stackable, so they take up very little space when storing them anywhere in your premises and when moving them to your events.
They come in all kinds of shapes and colours: paper trays come in a wide variety of designs and formats that are sure to adapt to the needs of your venue or event.
---
Recyclable
Recycle this product without any problem once its useful life is over. You only have to pay attention to the material it is made of to know in which container you will have to dispose of it.
Trays with zero plastic in their manufacture
We know that you are going to conquer your diners with the quality of these trays, but what if we tell you that they do not have any type of lamination or plastic in their manufacture? These Plastic Free cardboard trays are the most sustainable option on the market without losing an ounce of strength.
The absence of lamination has many advantages, including allowing the cardboard to absorb moisture from hot preparations so that it does not condense on the surface and your food does not soften.
As they have no plastic coating, these trays are fully biodegradable and compostable, so by disposing of them in the organic bin you will be contributing to sustainability and care for the environment.
The classic and versatile white trays
Are you looking for a simple way to present your food that fits in perfectly with the rest of your table decoration? White is the predominant colour in all self-respecting tableware because of its great versatility, simplicity and the great capacity it has to combine with any other colour.
What's more, we have no doubt that, whatever preparation you want to present on them, they will stand out and their colours will be enhanced.
| | |
| --- | --- |
| Colour | White |
| Total Dimensions | 13x13cm |
| Material | Paper / Cardboard |
| Product type | Tray |
| Width | 13 cm |
| Disposable | Yes |
| Family | Monouso |
| Intrastat | 48236910 |
| Length | 13 cm |
| Recyclable | Yes |
| Type | Desechable |
| Packs per Box | 10 |
| Price for | 1000 |
| Dimensions | 13x13cm |
| Units per Pack | 100 |
See more
See less