MonoUso Catalogs 2019
Check MonoUso catalogs to know better our products and see what alternatives can fit in your purchase.
MonoUso Eco-Friendly Catalog 2019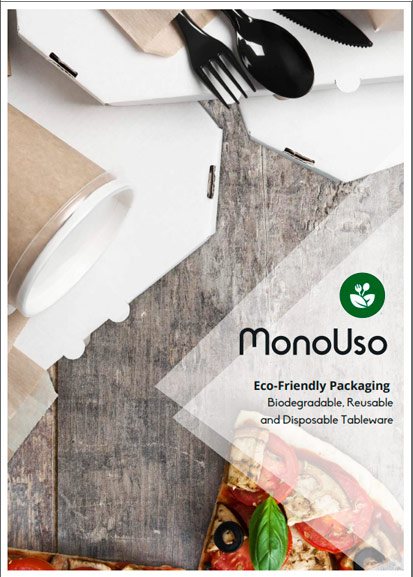 Check our eco-friendly catalog 2019 to meet the latest trends in biodegradable, reusable and disposable products. On this occasion we invite you to take a guided tour of our main ranges of eco-friendly disposable products: glasses, straws, cutlery, plates, trays, bowls, napkins, tablecloths, food containers and bags. In this catalog you can find some featured references, which you can easily check by clicking on them, placing them in our search bar or even facilitating it to our customer service team. We`ve worked to make an ECO selection worthy of our customers. We hope you enjoy it and help us to continue expanding it with your interest.
Kind regards!