Reusable Durable Cup PP Translucent 400ml (15 Units)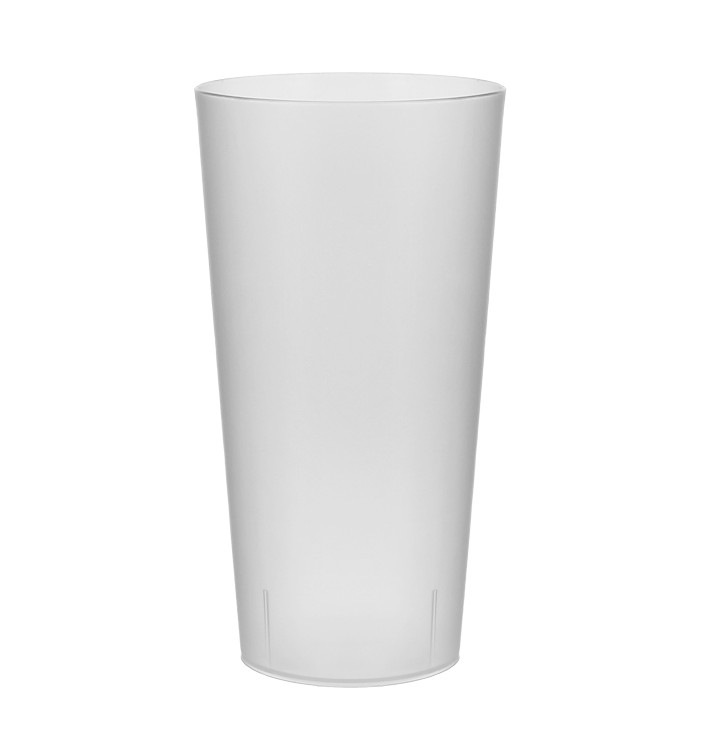  
15 Units
€7.76
-20%
€6.21
0,414€/Ud
€7.76
-20%
€6.21

(tax incl.)
0,414€/Ud
---
Dishwasher-safe

Recyclable
Reusable Translucent glass made of PP with a capacity of 400ml. Unbreakable and high quality.
Durable and safe, will not break: ideal for outdoor events.
Suitable for all types of beverages in catering and hospitality.
Ideal for soft drinks and water.
Easy to store and transport.
See more
---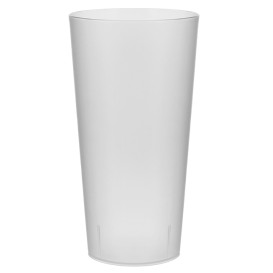 PP plastic cups: durable, unbreakable and reusable
Durable PP plastic cups occupy a special place in the world of hospitality and events thanks to their exceptional durability and versatility. But what really makes them stand out? Pretty much everything. They're ideal for a variety of environments, including swimming pools and outdoor spaces, as they resist drops and don't break easily.
Polypropylene (PP) is the star material behind these cups, known for its reusability and unmatched strength. These qualities make PP Durables plastic cups a popular choice in a variety of applications.
Want to explore further what these PP plastic cups have to offer? We're here to tell you all about it!
Maximum strength: when it comes to durability, PP cups stand out from any competition. Their outstanding strength allows them to withstand shocks and breakages unsurpassed, making them the ideal choice for ensuring safety at events, festivals, parties and nightclubs, where the integrity of the cups is essential.
Use them again and again: constant reuse is a key feature of these cups, which not only makes them an environmentally friendly choice by reducing the need for disposable cups, but also translates into an economically smart investment over time.
For all types of beverages: in addition to their durability and reusability, these cups are exceptionally versatile in terms of applications. They are suitable for a wide range of beverages, from soft drinks to cocktails, smoothies and more. Their versatility makes them ideal for a wide range of situations, adapting perfectly to the needs of every event and space.
---
Dishwasher-safe
Dishwasher safe with the assurance that the product will withstand a minimum number of washing cycles in perfect condition.
Recyclable
Recycle this product without any problem once its useful life is over. You only have to pay attention to the material it is made of to know in which container you will have to dispose of it.
Discover the versatility of the tube cups
Have you ever stopped to think about the importance of the cocktail glass in the presentation of a good drink? Tube glasses, designed specifically to enhance the cocktail experience, are much more than just a simple vessel. These glasses are ideal for a wide variety of establishments, such as entertainment venues, events, parties, nightclubs and catering services.
With their distinctive and elegant design, these tube glasses add a touch of sophistication to the presentation of your drinks. Their elongated shape and perfectly calibrated capacity make them ideal for serving this classic drink. The choice of a tumbler is not only aesthetic; it is also practical. Their design allows for easy grip and easy access to the drink, making it easy for your customers to enjoy their cubata to the fullest.
So why not explore the versatility of these glasses and give your customers more than just a drink, but a memorable experience?
| | |
| --- | --- |
| Colour | Translucent |
| Total Dimensions | 400 ml |
| Material | PP (Polypropylene) |
| Product type | Collins Glass |
| Total capacity | 400 ml |
| Lower diameter | 5,4 cm |
| Top diameter | 7,3 cm |
| Height | 14 cm |
| Intrastat | 39241000 |
| Recyclable | Yes |
| Reusable | Yes |
| Packs per Box | 20 |
| Price for | 15 |
| Units per Pack | 15 |
See more
See less