Plastic Cup PP White 200ml (100 Units)
 
Disposable cup made of white PP with a capacity of 200ml.
Recyclable.
Shock and drop resistant material, does not splinter.
Lightweight but very rigid cup.
Suitable for cold drinks such as soft drinks, beers or slush drinks and hot drinks such as coffees or infusions.
Ideal for cafes, bars, water dispensers or vending services as well as for all kinds of celebrations or meetings.
See more
With this product also buy
---
Plastic Cup PP Clear 220ml (100 Units)
Ref 2004-100
100 Units
-15% 3, 52€ Regular price 4,14 €
0,035€/Plastic
In Stock
Plastic Hinged Deli Container PET Square shape 250ml (100 Units)
Ref 9960-100
100 Units
In Stock
---
If you are going to celebrate a party with your friends and/or family, the white PP plastic cups are your best option when it comes to serving drinks. In white colour and with the best price on the Internet guaranteed, they have a capacity of 200 ml. We manufacture them in polypropylene, a plastic material specially designed for cold drinks. In this way, the glasses will be perfect for serving soft drinks and water at barbecues, family gatherings...
In addition to giving you the most economical price, we take the utmost care of the quality of the white PP plastic cups. This is a microwaveable material and, in addition, the cups have a corrugated area at the top, which allows the cups to have a greater rigidity using less material; therefore, the contamination is less and, the price too.
The white PP disposable cups are available in our shop for companies and individuals in packs of 100 units and in boxes of 1000 units.
Description: disposable plastic cup made of polypropylene 200ml and white colour.
Applications:
Disposable cup suitable for the consumption of hot and cold drinks.
Also known as plastic cups for water fountains.
Commonly used in water dispensers and for infusions.
Capacity: 200ml.
Colour: White.
Material: polypropylene (PP), polypropylene cup.
Measurements:
Top diameter: 7,0 cm.
Height: 8,4 cm.
Lower diameter: 4,4 cm.
Presentation: 200cc white glass made of polypropylene in pack of 100 units.
| | |
| --- | --- |
| Colour | White |
| Total Dimensions | 200 ml |
| Design | Classic |
| Material | PP (Polypropylene) |
| Product type | Cup |
| Uses | Cold and Hot Drinks |
| Cantidad Mínima Palé | 720 |
| Total capacity | 200 ml |
| Certificates | Food Contact |
| Lower diameter | 4,4 cm |
| Top diameter | 7 cm |
| Shape | Cylinder |
| Height | 8,4 cm |
| Food Contact | Yes |
| Disposable | Yes |
| Family | Monouso |
| Intrastat | 39241000 |
| Recyclable | Yes |
| Type | Desechable |
| Packs per Box | 30 |
| Price for | 100 |
| Units per Pack | 100 |
See more
See less
Plastic Cup PP White 200ml (100 Units)
Ref 1004-100
100 Units
-20% 3, 25€ Regular price 4,06 €
0,032€/Plastic
In Stock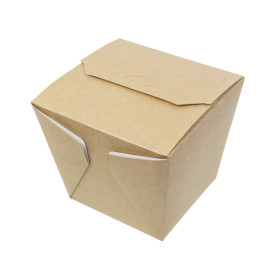 Paper Take-out Container Wok Kraft 450ml (350 Units)
Ref 13113-25-14
350 Units
In Stock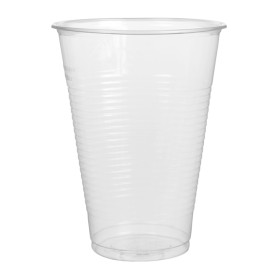 Plastic Cup PP Clear 220ml (3.000 Units)
Ref 2004-100-30
3000 Units
-5% 94, 37€ Regular price 99,34 €
0,031€/Plastic
In Stock