Paper Tablecloth Roll Black 1x100m. 40g (1 Unit)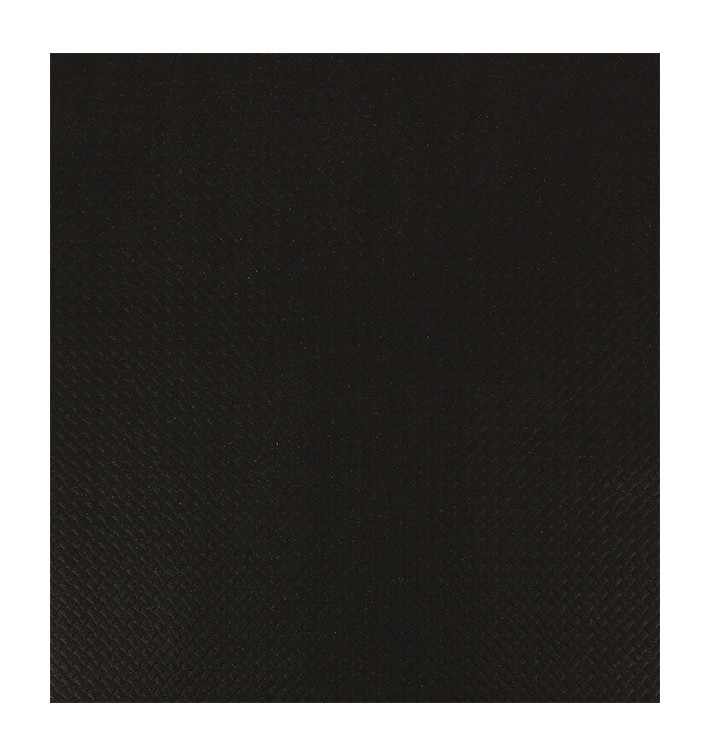  
€35.39

(tax incl.)
35,393€/Ud
Paper Tablecloth Roll Black 1x100m. 40g (1 Unit)
Presentation: 1 Roll Bagged.
See more
---
Paper tablecloths for protection and versatility
Need tablecloths for an elegant dinner or a casual event? No problem! Paper table cloths are a versatile and affordable solution that will suit all your needs perfectly.
But that's not all, paper tablecloths are also sustainable! They are made from biodegradable materials, usually wood pulp. Paper is one of the most common materials used in the manufacture of eco-friendly tablecloths. It is obtained from renewable sources and is biodegradable, which makes these tablecloths one of the most eco-friendly options.
And you may ask yourself, why should I opt for a paper tablecloth for my hospitality business? Among its advantages, we highlight:
Resistant and light: they are much lighter than traditional cloth tablecloths, but they are also resistant to any breakfast, lunch, lunch, snack or dinner service.
Economical: an economical option compared to other types of tablecloths. This means you can save money on decorating your event or meeting without sacrificing quality or aesthetics.
Sustainable and recyclable: just dispose of them in the appropriate container to start the recycling process.
Tablecloths on a roll, perfect fit
Sometimes the layout of the tables in your business has to change to cope with the requests of your customers. That's the reality you may face every day in your bar, restaurant or café, right?
Don't worry, because this tablecloth roll is the solution. Its great advantage is that it can be cut to the size you need, adapting perfectly to the length of your tables. This way, you won't have to worry about buying specific tablecloths for each table size, you can save money and avoid having to deal with tablecloths of different sizes. One less problem for your business!
| | |
| --- | --- |
| Colour | Black |
| Total Dimensions | 1x100m |
| Design | Color |
| Material | Paper |
| Product type | Tablecloth |
| Width | 1 m |
| Grammage | 40 g/m² |
| Intrastat | 48183000 |
| Length | 100 m |
| Recyclable | Yes |
| Packs per Box | 6 |
| Price for | 1 |
| Dimensions | 1x100m |
| Units per Pack | 1 |
See more
See less
Other Colors
Paper Tablecloth Roll Black 1x100m. 40g (1 Unit)