Plastic Zip Bag Seal top 40x50cm G-300 (500 Units)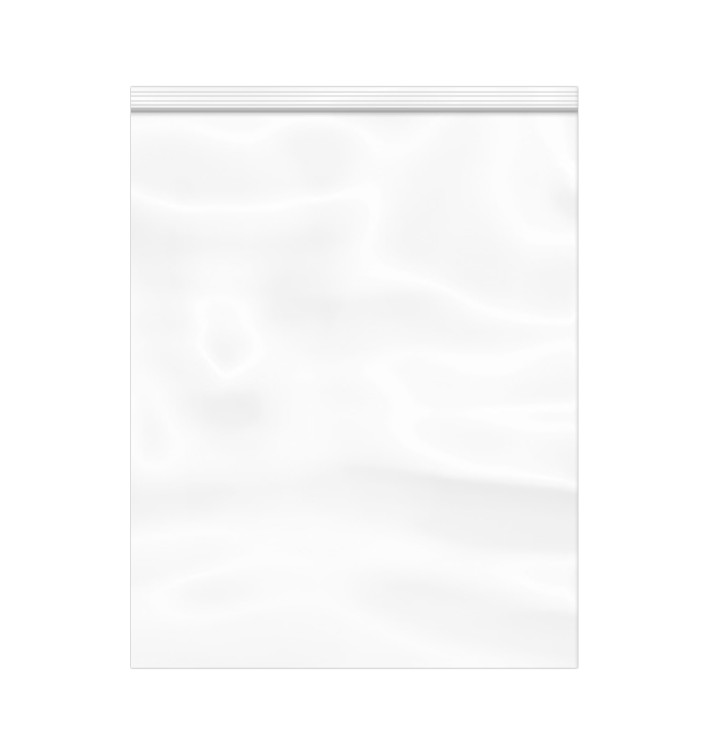  
Plastic Zip Bag Seal top 40x50cm G-300.
The price is for a pack of 500 Units.
See more
---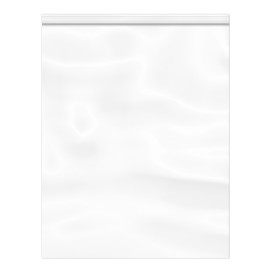 Polyethylene bags: guaranteed lightness and comfort
You've probably held them in your hand, but do you know the properties and benefits of polyethylene bags? Known for their light weight and wide variety of applications, these plastic bags are widely used in our lives for a myriad of uses.
LDPE bags, known as low density polyethylene bags, are made from a versatile and strong type of plastic that offers a wide range of benefits. In addition, their flexible structure allows them to adapt to different shapes and sizes, which is useful for packaging products of different dimensions.
Discover the outstanding advantages of LDPE plastic bags. Have a look below!
Flexibility: they are highly flexible, making them a versatile option for packaging products of different types and sizes.
Waterproof: LDPE has excellent moisture resistance, making it an ideal material for packaging moisture-sensitive items.
Recyclability: LDPE bags are recyclable and can be processed for reuse in the manufacture of new products. This contributes to reducing environmental impact and promotes the circular economy.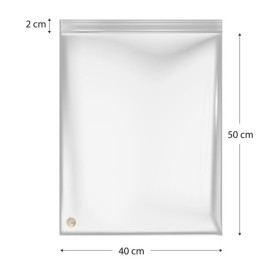 Seal your bags tightly with a zip lock
Zip lock bags have revolutionised the world of storage and organisation by offering a quick and easy solution for opening and closing. These bags are perfect for organising freezers, work stations or pantries. Their transparency allows for quick viewing of the contents as they are clear plastic bags.
This airtight closure mechanism provides a secure seal that protects the contents of the bag from water, air and cold temperatures.
| | |
| --- | --- |
| Colour | Clear |
| Total Dimensions | 40x50cm |
| Design | Premium |
| Material | PE (Polyethylene) |
| Product type | Bag with Self-Closing |
| Uses | Carrier |
| Shape | Rectangular |
| Height | 50 cm |
| Width | 40 cm |
| Disposable | Yes |
| Family | Monouso |
| Intrastat | 48194000 |
| Micronage | 75 µm |
| Recyclable | Yes |
| Type | Bolsas |
| Packs per Box | 5 |
| Price for | 500 |
| Dimensions | 40x50cm |
| Units per Pack | 100 |
See more
See less
Other Sizes
Plastic Zip Bag Seal top 40x50cm G-300 (500 Units)