Plastic PS Lid with Straw Slot for Cup Ø7,3cm (100 Units)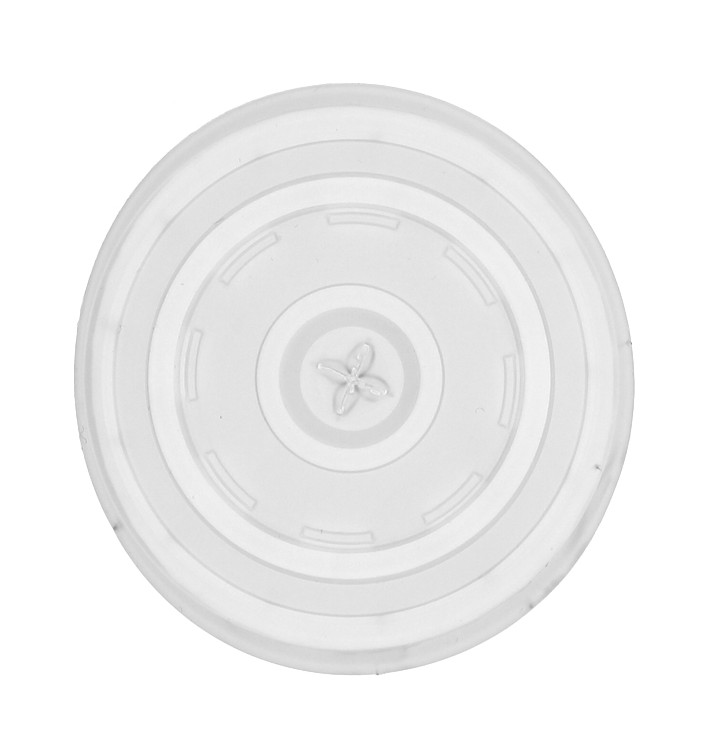  
100 Units
€3.12
-40%
€1.87
0,019€/Ud
1000 Units
€31.20
-44%
€17.47
0,017€/Ud
€3.12
-40%
€1.87

(tax incl.)
0,019€/Ud
---
PS (Polystyrene)

Round

Yes

Yes

100
Plastic PS Lid with Straw Slot for Cup for Ø7,3cm diameter glass.
Made of white PS plastic.
Perfect for safe transport of drinks.
Practical cross for straw insertion.
Compatible cups and tubs in product accessories.
See more
With this product also buy
---
---
PS plastic lids: the essential accessory for your cups
Have you ever accidentally spilled your favourite drink while trying to carry it from one place to another? In our efforts to offer you maximum convenience and safety when serving your drinks, we bring you the PS plastic lids. These lids are designed with a snug fit and secure seal, so your customers can enjoy their drinks on the go without worrying about unpleasant spills.
Polystyrene, better known as PS, used in plastic cup lids is an economical and widely available material on the market. In addition to its rigidity and ease of moulding, PS also has insulating properties that help preserve the temperature of both cold and warm beverages.
Want to know more about them? We tell you all about them.
Secure fit: they provide a secure fit on the rim of the glass, preventing spillage or leakage of liquids.
Compatibility with different drinks: they are suitable for use with both cold and warm drinks, as they can withstand different temperature ranges without deforming.
Versatility of use: PS closures fit a variety of different sized and shaped cups, making them versatile for use with different types of beverages.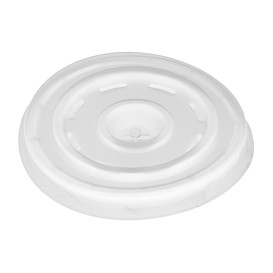 Enjoy your drinks with a straw: lids with cross hole
Get ready to discover the quickest, most practical and useful way to protect your customer's drinks while making it easy for them to enjoy it with a straw! With their cross hole in the centre, these lids offer a practical and functional design that allows a straw to be inserted easily and conveniently, allowing your customers to enjoy their drinks without having to uncap them.
Whether they are on the move or engaged in other activities, your customers will be able to enjoy their drinks without worrying about spills. In addition, these cross lids provide a practical solution for keeping straws in place, ensuring they can enjoy their favourite drink at any time.
| | |
| --- | --- |
| Colour | White |
| Total Dimensions | Ø7,4cm |
| Material | PS (Polystyrene) |
| Product type | Lid |
| Uses | Cold and Hot Drinks |
| Total capacity | 260 ml |
| Certificates | Food Contact |
| Shape | Round |
| Food Contact | Yes |
| Disposable | Yes |
| Family | Monouso |
| Intrastat | 39241000 |
| Recyclable | Yes |
| Type | Desechable |
| Packs per Box | 48 |
| Price for | 100 |
| Dimensions (Ø) | Ø7,4cm |
| Units per Pack | 100 |
See more
See less
Alternative Products
---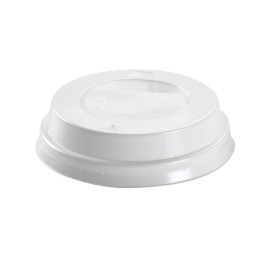 Lid for Paper Cup Hole White 6Oz/8Oz Ø7,0cm (100 Units)
Ref 4887-100
100 Units
In Stock
Lid with Hole for Paper Cup 7Oz White Ø7,2cm (100 Units)
Ref 7164-100
100 Units
In Stock
Lid with Hole for Paper Cup 7Oz Black Ø7,2cm (100 Units)
Ref 7163-100
100 Units
In Stock