Plastic Cup PS Injection Moulding Whisky 200 ml (10 Units)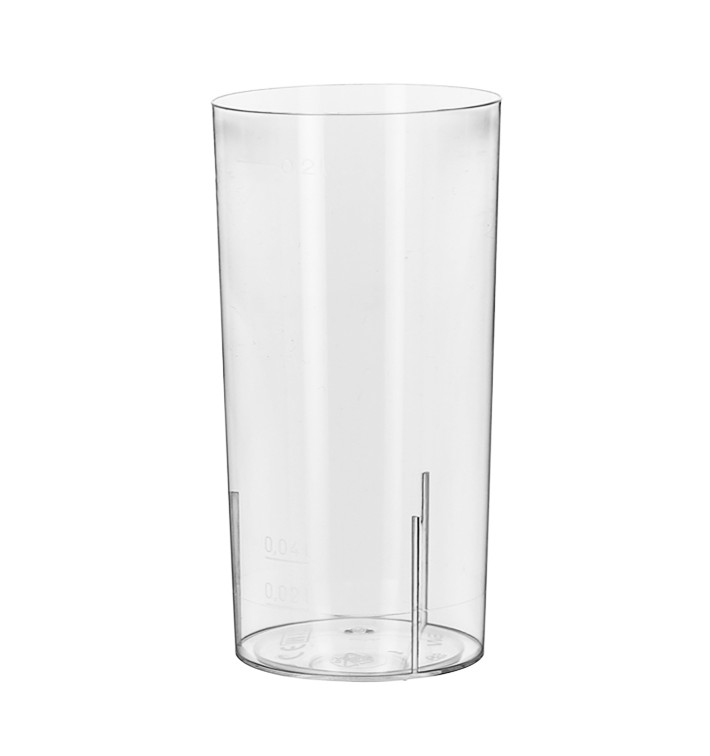  
---
PS (Polystyrene)

Cylinder

Yes

Yes

10
Plastic Cup PS Injection Moulding Whisky 200 ml (10 Units)
The price is for a bag of 10 Units.
See more
---
Description: Plastic Cane Cup made of polystyrene glass with a capacity of 200ml.
Applications:
Disposable Cane Glass used for Drinking and Tasting.
Also known as PLASTIC CANE GLASS.
Transparent Disposable Glass 200ml.
Capacity: 200ml
Colour: Transparent.
Material: Polystyrene crystal (PS), Plastic Cane Tube Glass.
Measurements:
Top Diameter: 5,6 cm.
Height: 11,0 cm.
Lower Diameter: 5,0 cm.
Presentation: Plastic Tube Glass 200ml in bags of 10 units.
| | |
| --- | --- |
| Colour | Clear |
| Total Dimensions | 200 ml |
| Material | PS (Polystyrene) |
| Product type | Cup |
| Uses | Cold and Hot Drinks |
| Total capacity | 200 ml |
| Certificates | Food Contact |
| Lower diameter | 5 cm |
| Top diameter | 5,6 cm |
| Shape | Cylinder |
| Height | 11 cm |
| Food Contact | Yes |
| Disposable | Yes |
| Family | Monouso |
| Intrastat | 39241000 |
| Measuring mark | 200 ml |
| Recyclable | Yes |
| Type | Desechable |
| Packs per Box | 50 |
| Price for | 10 |
| Units per Pack | 10 |
See more
See less
Alternative Products
---
Plastic Cup PS Crystal "Deco" Clear 200 ml (25 Units)
Ref 5942-25
25 Units
-25% 6, 15€ Regular price 8,20 €
0,246€/Plastic
In Stock
Plastic Cup PS Injection Moulding "Rombos" 200 ml (50 Units)
Ref 3046-50
50 Units
-20% 10, 82€ Regular price 13,53 €
0,216€/Plastic
In Stock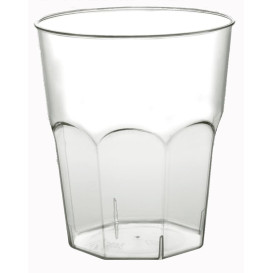 Plastic Cup Cocktail PS Clear Ø7,3cm 200ml (50 Units)
Ref 7716-50
50 Units
-25% 10, 99€ Regular price 14,65 €
0,220€/Plastic
In Stock
Plastic Knife PS "Luxury" Black 17,5 cm (2000 Units)
Ref 49003-100-20
2000 Units
-25% 50, 85€ Regular price 67,80 €
0,025€/Plastic
In Stock