Plastic Cup Carrier PS Reusable Tray 6 Slots (1 Unit)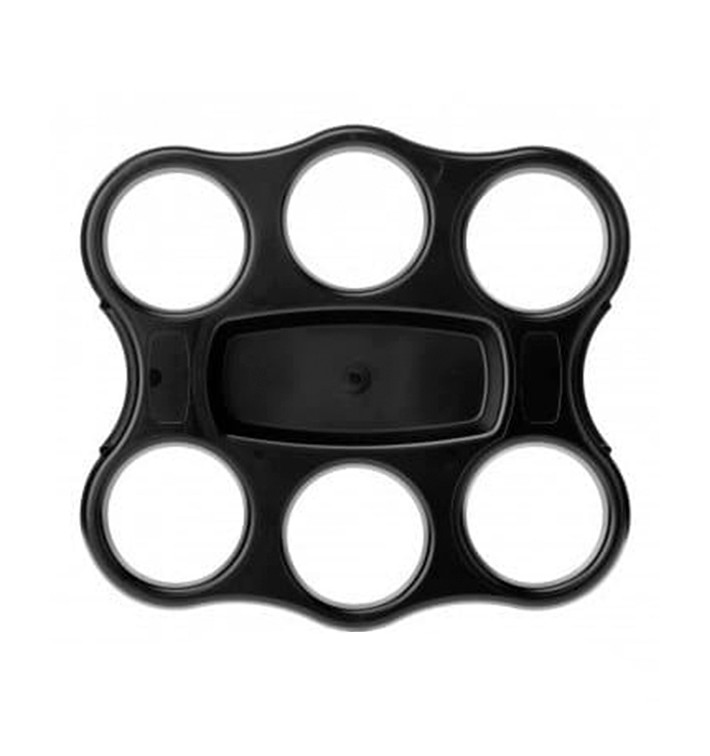  
€5.68

(tax incl.)
5,680€/Ud
---
PS (Polystyrene)

Cylinder

Yes

1
Reusable Cup Holder Tray made of PS. Ideal for businesses with take away drinks service.
Suitable for the safe transport of several drinks as it has 6 holes.
Ergonomic design to ensure no liquid spillage.
Convenient and functional product with storage space for teaspoons or sugar cubes.
Price is for a pack of 1 unit.
See more
---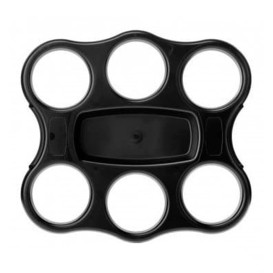 Practical trays for transporting multiple glasses
Looking for a practical and versatile solution to safely transport several drinks at once? Discover our perfect solution for transporting multiple drinks safely: our polystyrene cup holder tray! It is practical, versatile and lightweight, yet extremely resistant.
Made of lightweight, yet durable, like polystyrene, these trays feature strategic compartments that keep glasses in place, preventing spills during transport. They are also versatile and fit different sizes of glasses, ideal for picnics, parties or carrying your favourite drinks on the go.
Optimise your beverage delivery service with our cup holders, ensuring speed, safety and an improved experience for your customers. Want to know more about the benefits of our cup holders? Read on!
Sturdy and safe: made of highly resistant material to avoid drink spills or unwanted accidents.
Easy to use: simply place the glasses in the compartments and the tray will keep them safe.
Versatile: in addition to carrying drinks, they have a central space to carry teaspoons, sugar cubes and biscuits, offering a complete experience for your customers when accompanying their coffee.
| | |
| --- | --- |
| Colour | Black |
| Total Dimensions | 6 Holes |
| Material | PS (Polystyrene) |
| Product type | Cup Holder |
| Total capacity | 230 ml |
| Shape | Cylinder |
| Height | 3,3 cm |
| Width | 24,5 cm |
| Family | Monouso |
| Intrastat | 39241000 |
| Length | 22,5 cm |
| Recyclable | Yes |
| Reusable | Yes |
| Type | Desechable |
| Packs per Box | 25 |
| Price for | 1 |
| Units per Pack | 1 |
See more
See less
Alternative Products
---
Plastic Cup Holder PP Vanille (12 Units)
Ref 49019-12
12 Units
-25% 4, 53€ Regular price 6,04 €
0,377€/Plastic
In Stock
Plastic Cup Holder PP Grey (12 Units)
Ref 49018-12
12 Units
-25% 4, 53€ Regular price 6,04 €
0,378€/Plastic
In Stock
Paper Cup Carrier 4 Slots (20 Units)
Ref 4190-20
20 Units
In Stock