Plastic Bag Square Bottom 6x19+4cm G-160 (100 Units)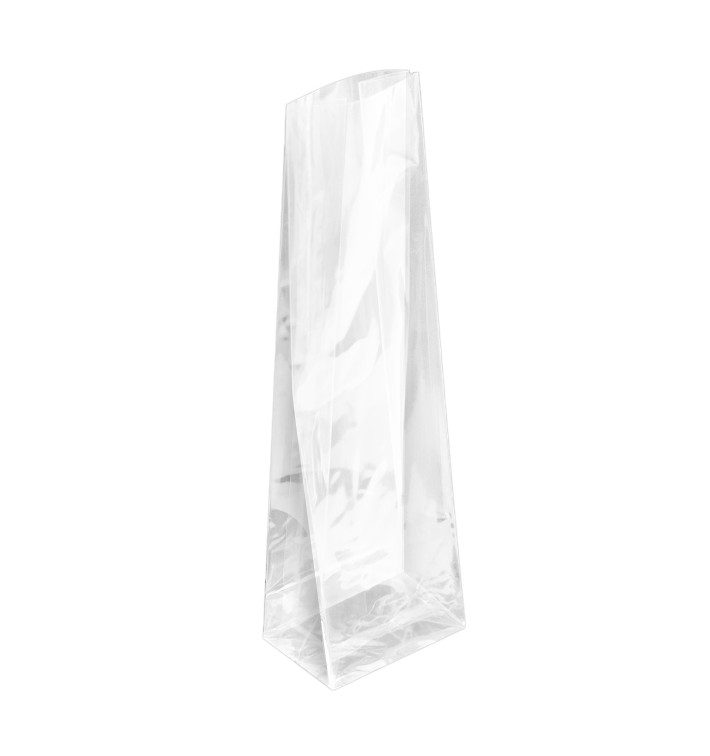  
100 Units
€10.20
0,102€/Ud
1000 Units
€102.00
-20%
€81.57
0,082€/Ud
€10.20

(tax incl.)
0,102€/Ud
---
PP (Polypropylene)

Rectangular

Yes

100
Plastic Bag Square Bottom 6x19+4cm G-160 (100 Units)
Made of bioriented polypropylene.
Transparent, crystalline appearance.
With gusset and square bottom for greater stability.
Suitable for food contact.
See more
With this product also buy
---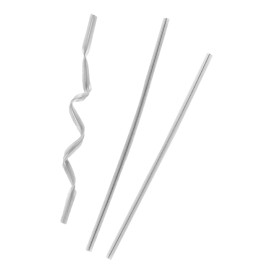 Plastic Bag Closure Silver Metallized 9,5cm (100 Units)
Ref 13240-100
100 Units
In Stock
---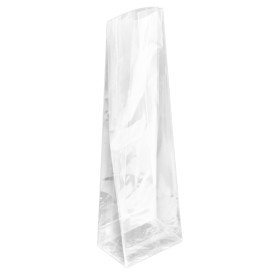 Clarity and protection: BOPP bags for your products
Get ready to discover why BOPP bags will be your perfect allies! Made from biaxially oriented polypropylene, they are a true revolution in the world of packaging. These bags offer a versatile and attractive solution to package your products in a safe and attractive way.
Biaxially oriented polypropylene is a tough, clear material that has undergone a thermal orientation process, giving BOPP bags exceptional strength.
Want to know the main advantages of these bags? Here they are!
Dazzling transparency: allowing your customers to easily see the contents of the package. This is especially beneficial for products that want to show their visual appeal.
Moisture resistance: these bags are inherently moisture resistant, making them ideal for products that need extra protection against moisture, such as dry food.
Recyclable: BO-PP bags are recyclable, making them a more sustainable option compared to other packaging materials.
| | |
| --- | --- |
| Colour | Clear |
| Total Dimensions | 6x19+4cm |
| Design | American SOS |
| Material | PP (Polypropylene) |
| Product type | Bag without Handles |
| Shape | Rectangular |
| Height | 19 cm |
| Width | 6 cm |
| Disposable | Yes |
| Family | Monouso |
| Intrastat | 39241000 |
| Micronage | 40 µm |
| Recyclable | Yes |
| Type | Bolsas |
| Pleat | 4 cm |
| Packs per Box | 80 |
| Price for | 100 |
| Dimensions | 6x19+4cm |
| Units per Pack | 100 |
See more
See less
Other Sizes
Plastic Bag Square Bottom 6x19+4cm G-160 (100 Units)
Alternative Products
---
Plastic Bag Square Bottom 8x24+5cm G-160 (100 Units)
Ref 4553-100
100 Units
In Stock
Plastic Bag Square Bottom 10x30+6cm G-160 (100 Units)
Ref 4554-100
100 Units
In Stock
Plastic Bag Square Bottom 14x35+8cm G-160 (100 Units)
Ref 4555-100
100 Units
In Stock