Paper Bag without Handle Kraft 70g/m² 20+16x40cm (25 Units)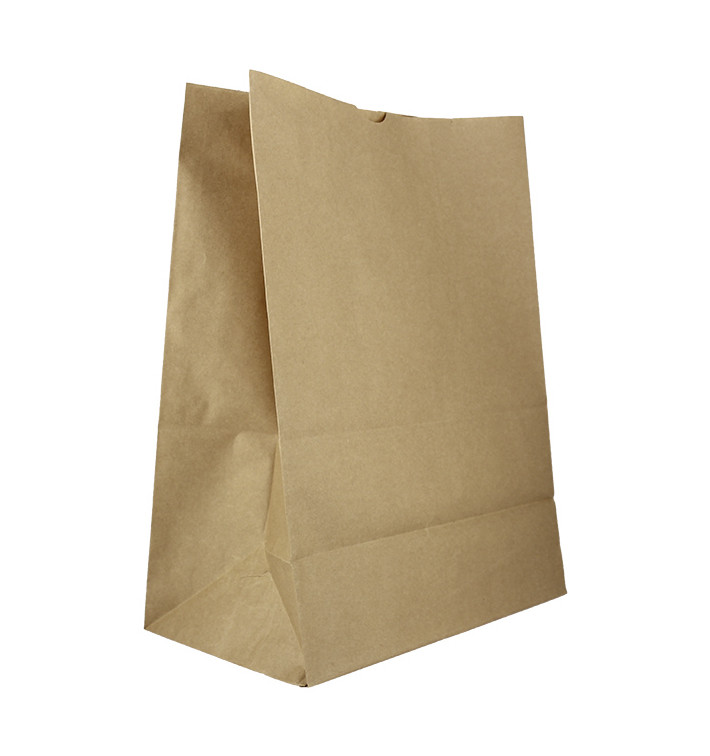  
25 Units
€5.55
-10%
€5.00
0,200€/Ud
€5.55
-10%
€5.00

(tax incl.)
0,200€/Ud
---
Paper

Rectangular

Yes

Yes

25
Paper bag with American bottom, 20+16x40cm, Kraft colour. Versatile, resistant and adaptable to almost any type of business.
Sustainable alternative to plastic bags.
70 gsm paper with side gusset.
Ecological bag, 100% recyclable and biodegradable.
Wide anti-swing base, inserts containers without tipping.
Perfect for events, picnics, catering and Take Away.
Useful for transporting fruit, vegetables and juice bottles, among others.
The price is for a Pack of 25 Units.
See more
With this product also buy
---
Disinfectant and Sanitising Gel (50 Units)
Ref 15001-50
50 Units
4, 88€
0,098€/Disinfectant
In Stock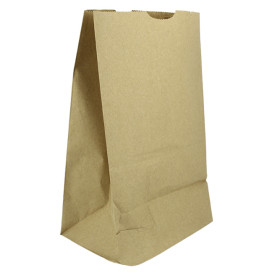 Paper Bag without Handle Kraft 50g/m² 18+12x29cm (25 Units)
Ref 39001-25
25 Units
In Stock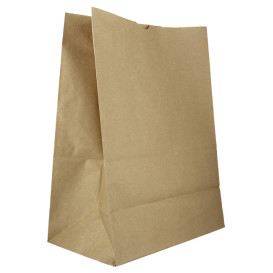 Paper Bag without Handle Kraft 75g/m² 30+18x43cm (25 Units)
Ref 39004-25
25 Units
In Stock
---
---
A best-seller in every shop: SOS paper bags.
---
Simple, convenient and practical. What more could you ask for? We're sure you couldn't. Kraft paper bags without handles are gradually overtaking the classic plastic bags and will become an indispensable staple of any business, as they are currently the most sustainable and economical on the market.
The power of simplicity: SOS paper bags
Paper bags, also known as SOS (self opening system) bags, have a large capacity. They have a rectangular base and a wide gusset that makes it easier to organise your take-away or delivery orders and prevents swaying during transport. But you can use them not only for this type of service, thanks to their wide variety of sizes, you are sure to find the one that best suits your business.
They are perfect for your customers to easily take their purchases home, but remember, they are not suitable for direct food contact. Use them to carry all kinds of packaging, bottles, clothes, stationery, among many other options.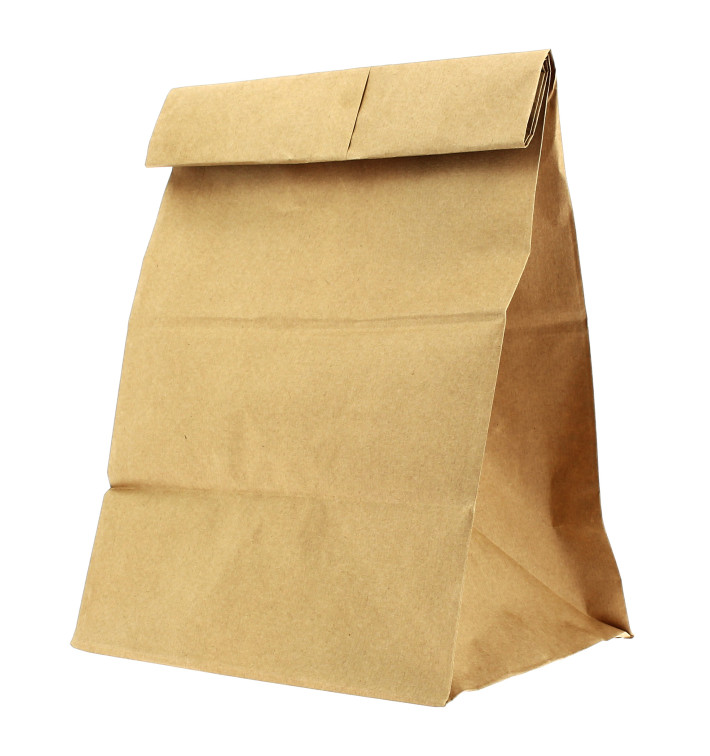 ---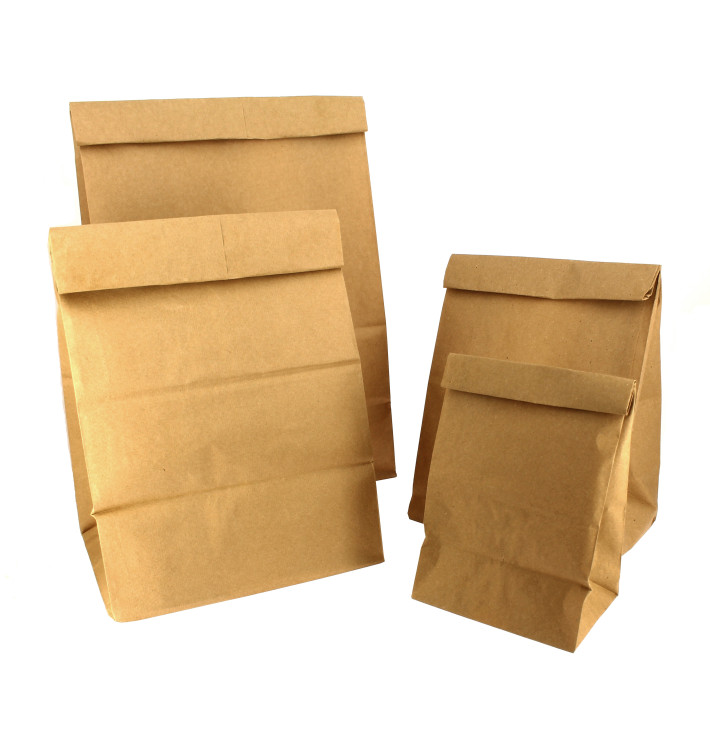 SOS paper bags: the sustainable choice for your business
And why do we say they are by far the most sustainable? American paper bags are made from cellulose from forests certified for the responsible management of their resources, so by buying them you will be avoiding deforestation and taking care of the environment.
And not only that, but thanks to their materials, these bags have the great advantage of being biodegradable. But as we always say, although it is a product that decomposes easily, it does not have to be thrown away everywhere. Use it responsibly and when you have to dispose of it, put it in the paper bin.
---
Can we help you choose the perfect bags for your business?
We know how difficult it can be to choose the ideal paper bags for your business. After more than a decade in the sector, we know your needs and the characteristics of each product. Our commitment is to present you with solutions that will facilitate the services you offer in your hotel, restaurant or catering establishment.
If you have any questions, Monouso customer service will be delighted to listen to you and help you with any queries you may have.
| | |
| --- | --- |
| Colour | Kraft |
| Total Dimensions | 20+16x40cm |
| Design | American SOS |
| Material | Paper |
| Product type | Bag without Handles |
| Cantidad Mínima Palé | 600 |
| Shape | Rectangular |
| Height | 40 cm |
| Width | 20 cm |
| Biodegradable | Yes |
| Disposable | Yes |
| Family | Monouso |
| Grammage | 70 g/m² |
| Intrastat | 48194000 |
| Recyclable | Yes |
| Type | Bolsas |
| Pleat | 16 cm |
| Packs per Box | 20 |
| Price for | 25 |
| Dimensions | 20+16x40cm |
| Units per Pack | 25 |
See more
See less
Other Sizes
Paper Bag without Handle Kraft 70g/m² 20+16x40cm (25 Units)