Sometimes it is difficult to leave a restaurant without any food or drink stains. For those oversights, stain-removal wipes are the most immediate solution: wrapped individually, they are practical for removing all kinds of stains such as wine, tomato, sauce, etc.
Stain Remover Wipes Case (100 Units)
Ref. 70039-100
100 Units
In Stock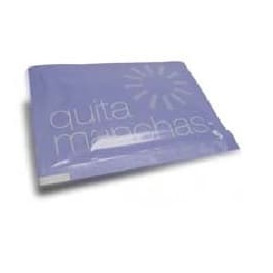 Stain Remover Wipes Case (2500 Units)
Ref. 70039-100-25
2500 Units
In Stock
The stain remover wipes are the fastest and easiest way to remove those stains that can be caused on clothes when we eat in a restaurant, bar or cafeteria.
Therefore, having this kind of wipes in your place will make your customers feel more confident when tasting the food and they will focus on enjoying the experience instead of worrying about getting stains on their clothes.
Improve your customers' hygiene with these disposable stain removal wipes and your customers will thank you for it.
See more
See less